Amercia's Native Caffeine
Regular price
Sale price
$15.00 USD
Unit price
per
Sale
Sold out
Wildcrafted, regenerative, and organic loose leaf Yaupon tea grown in Florida. Rich in antioxidants and polyphenols, Yaupon is the only caffeinated plant native to North America. 2 oz equals 23+ servings of adaptogenic tea.
Share
View full details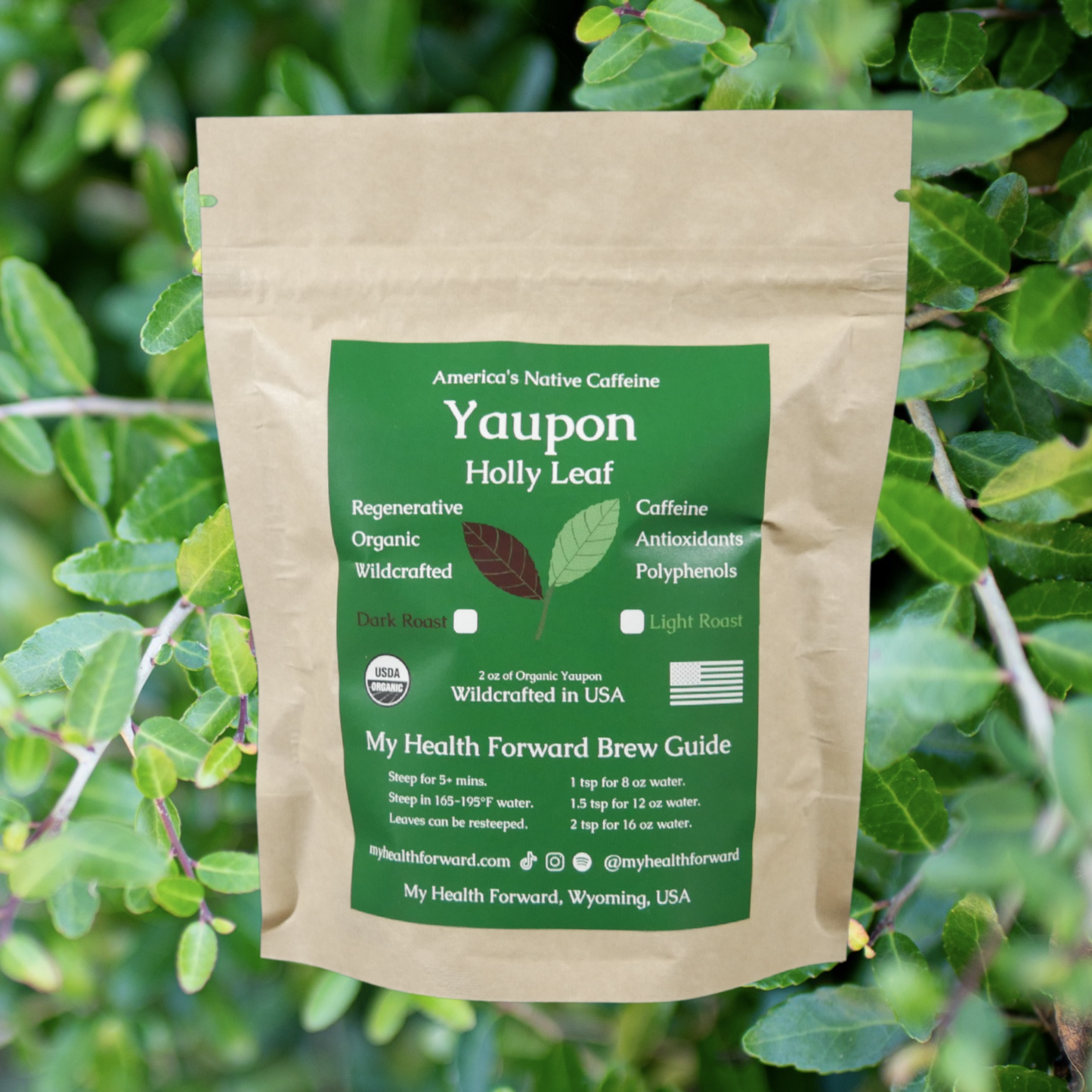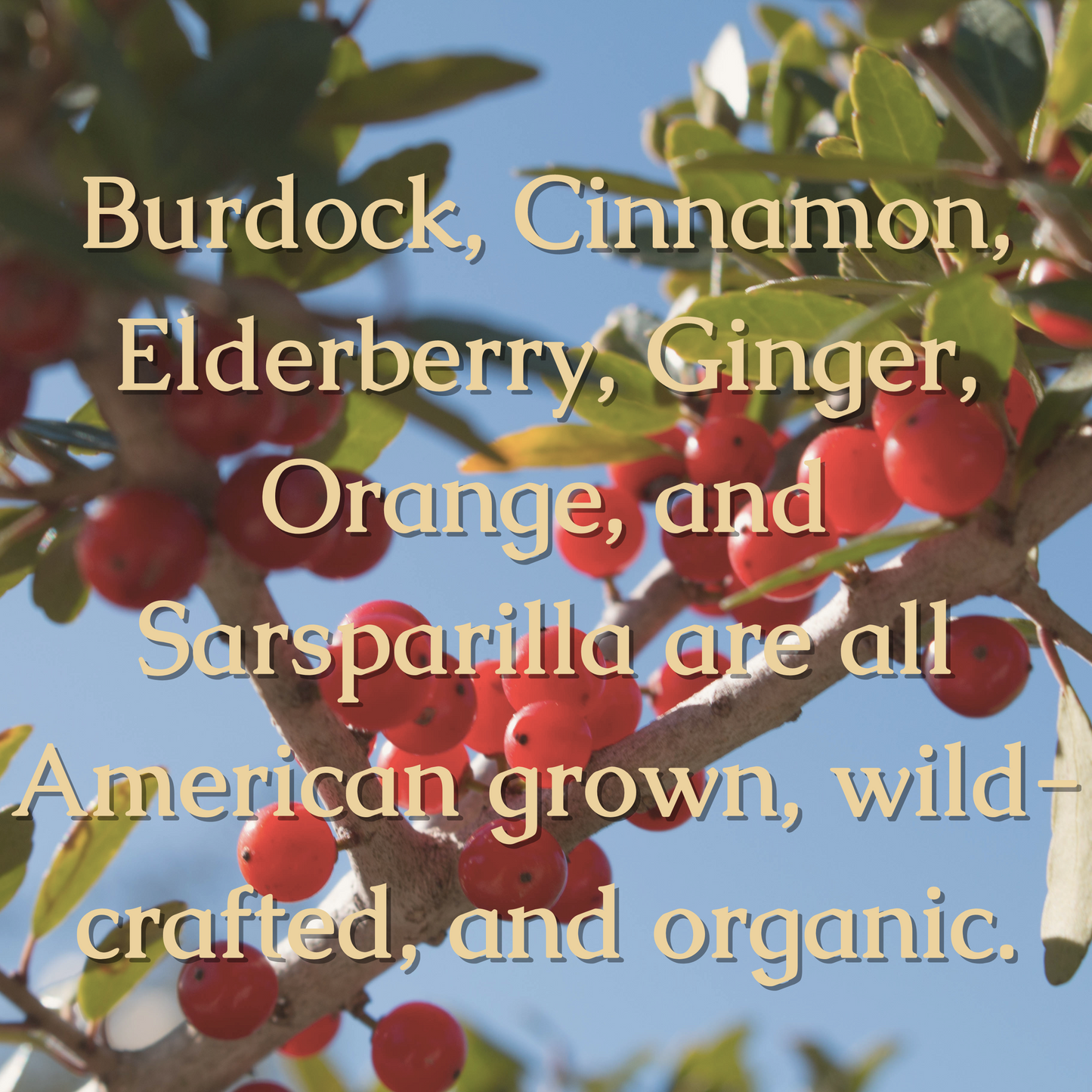 Brain Function

Exerts neuro-protective activity and promotes focus, memory, and concentration.†

Energy

Stimulates the brain & body to support sustained energy exertion & fight off fatigue.†

Antioxidants

Provides antioxidant, anti-obesity, anti-inflammatory, anti-diabetic, anti-bacterial, and anti-cancer activity. †
Yaupon is the only caffeinated plant native to North America. Part of the holly genus Ilex, Yaupon is drought-resistant and well suited for hot climates, like Florida. The plant is foraged in the wild with no irrigation or inputs. For thousands of years, Native Americans consumed Yaupon as a natural medicine. The Natives traded the leaves with other tribes and later with the European settlers, who consumed it daily. Yaupon exports to Europe rapidly increased to the point that it contested the East India Trading Company's black tea business.
Yaupon's Health Compounds
Theobromine

Supports brain, heart, teeth, energy, and lung health.†

Theacrine

Supports brain, liver, energy, and athletic performance.†

Theanine

Supports brain, mood, sleep, & hormones.†

Quercetin

Support brain, heart, and histamine response. Helps fight free radicals and inflammation.†

Chlorogenic Acids

Support glucose and insulin regulation, blood pressure, and heart health.†

Caffeine

Supports brain and heart health.†

Rutin

Supports cardiovascular health and fights inflammation.†

Caffeoylquinic Acids

Anti-inflammatory, anticancer, and antiviral properties.†

Isorhamnetin

Support cardiovascular cells against inflammation, oxidative damage, and apoptosis.†

Kaempferol 3-rutinoside

Supports arterial, kidney, liver, adrenal, brain, and skin health.†

Kaempferol 3-rhamnoside

Supports arterial, kidney, liver, adrenal, brain, and skin health.†
Brewing Guide
Brewing: One cup equals 25-50 mg of caffeine. Sip freshly brewed or cool for iced tea. 23+ servings per bag.
Resteeping: Leaves can be resteeped because there are little to no tannins.
Taste: Light = herbal, tart, & bright. Dark = robust, rich, & smoky.
Packaging: 100% compostable and free of BPA/BPS, PLA, PFAS, & Phthalates.
Backed by Nature, Not Labs.
Holistic Cultivation

My Health Forward's ingredients are not irradiated, standardized, or ultraprocessed. These unnatural actions alter the ingredients and remove beneficial compounds. We bring the foods directly from Earth to you.

Regenerative Practices

My Health Forward sources from growers who use regenerative agricultural practices to ensure maximum potency, purity, and active compound profiles. This improves soil health and ecosystem biodiversity.

American Small Batch

My Health Forward cuts out middlemen & sources directly from growers. Our supplements are made in small batches to ensure you receive potency & purity. We produce in America with American materials.
† All views expressed are opinions and not medical advice. These statements have not been evaluated by the Food and Drug Administration. This product is not intended to diagnose, treat, cure, or prevent any disease.